Restaurant Id – Meeting the Freudian Instincts
The beginning of the week coincided with the beginning of the month, which automatically meant that it's (again) the time to agree with myself to start doing something about my health and weight loss. However, this time I opted for an alternative method – to stop worrying about the weight and strictly dedicate myself to the enjoyment of food and drink. Freud's theory explains that part of the personality that I strive to feed is called Id (Latin for "it") and it's separated from the ego and the super-ego.
"The id is the personality component made up of unconscious psychic energy that works to satisfy basic urges, needs and desires. The id operates based on the pleasure principle, which demands immediate gratification of needs."
This sentence is printed on the menu cover in a newly opened restaurant, which bears the name Id. Please note: the restaurant name should not be read as a short for identity card in English, nor it was named after the initials of the two owners of the restaurant. Nope, the restaurant bears the name of Id, a part of the personality that Freud defined. Educational, right? But also logical, because where could one satisfy hunger and thirst better than in a restaurant?
As the taste of our crew is pretty hard to satisfy, I quickly headed to this destination.
Chilly weather did not allow me to sit in a garden overlooking Karadjordjev Park, but the interior of the restaurant seemed very interesting. Although predominantly white, details in red, gray and blue break the sterile atmosphere of white. Details that particularly stand out are mannequins in nothing but underwear and graffiti on one side of the wall, unusual in Belgrade restaurants. My girls should use the first opportunity to describe this a little better, as my area of interest in this case is food.
Although I came in at the time of breakfast, which they serve until 12:30 pm, still I opted for an appetizer. Or, as it says on the menu – Foreplay. The most attractive part of it was named Passion: filo rolls with feta cheese, walnuts and honey (RSD 490). I wasn't aware that the sweet-salty combinations were only starting. Crust was hot and crispy, with soft feta, but it was honey and walnuts, that made it off-standard
When it comes to main courses, my Id required two different. The first dish that I ordered was the Duck Oedipus, a confit duck leg with mashed pumpkin puree (RSD 990). For those who do not know what is a confit duck – it's a process of keeping meat on a low temperature long enough to start the decomposition, meaning that the duck was beautifully soft. Mashed pumpkin puree was very tasty, and I must say that this is side dish that I would like to see and eat in more restaurants in Belgrade
Certainly the highlight of the lunch was Id mangulica pig with creamy risotto and porkgreaves (RSD 1,250). For true gourmets and carnivores like me, this was a revelation. Meat from mangulica pig was so soft, I almost never had to use a knife. Risotto, which just looked  overcooked, was actually fantastic. I will not lie to you, I can't remember I ever ate anything better. The wonderful, great greasy powerfood!
The interesting thing about the menu is that the dishes bear names of melancholy, hysteria, paranoia, lethargy, panic, insomnia, but do not worry, even though it's a new restaurant, the staff is ready to explain and describe all the dishes.
We should not neglect the wine list and the fact that most of the wines can be ordered by the glass. My Mangulica pig went well with rose Dušica from winery Matalj (RSD 330 by the glass).
I couldn't resolve a dessert dilemma so I took two desserts about which I've hesitated.
Id warm chocolate soufflé with cream Prosseco (RSD 450) was a sure call, because it is really excellent, and the souffle for dessert is a highly ratedoption for Belgraders.
But what surprised me was the Purple Rain – creamy dessert with lemon, feta cheese and beetroot (RSD 350). The first shock was the very thought: how on Earth did beetroot end up in a dessert? Feta cheese even less! Sounded more like it was a mistakenly transferred item from the appetizers page right into the desserts. Do not be fooled, this blend of flavors is phenomenal! Served in a jar atop of a homemade chocolate chip cookie, giving you a really wonderful combination of sweet and sour. If you come to Id, you shouldn't miss it.
Taste varieties in this restaurant are as Freud himself could not have imagined, but thanks to him I deciphered a part of my personality which was promptly and flawlessly met.
Sve fotografije: Ukus Beograda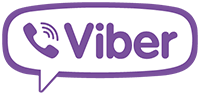 Pratite Ukus Beograda na Viber Public Chat-u
Nikola Radović
Gastronomsko sveznanje i leptir mašna. Hedonizam je rezultat znanja, poznavanje vina mu je stavka u biografiji, a poznavanje Beograda kao ponos i odgovornost.
Ocene
Hrana:

Ambijent:

Usluga:

Higijena:

Odnos cena-kvalitet:

Prosečna ocena:

9.4