Ambar Restaurant – Funky Balkans
One of the most popular additions to Belgrade's Mecca for summer fun, good food and pre-party warm-ups Beton Hala is Restaurant Ambar. Successor and a younger brother of Washington based Balkan cuisine concept has nested among the city's favorite food places. Modern interior, dynamically arranged around a large central bar, with an open gallery and tables placed on two levels of desire for visibility – closer to the door and garden or more private in a quiet and light-colored wood ambiance (where we made our photos).
Ambar crew developed own concept of Balkan fusion in Washington, driven by a wish to attract foreign guests closer to the pleasures of our area, with many original products from the region, combined with new flavors and extras. Thus the trademark drinks emerged – cocktails with local brandy called rakija. If, like me, you are not a fan of brandy, after trying these cocktails you certainly will not become one, which is why I can NOT recommend these heartily. I find them too strong and too saturated with sharp brandy tastes. Otherwise, go for it. Instead, we opted for unmistakable summer drink in Belgrade – pink Triumph wine of Aleksandrović winery (RSD 500 for a glass). By far the most aromatic flavors, with fragrant atoms activated just like in my favorite perfume "Escentric Molecules" – by kinetic energy – a little shaking of the glass and fireworks of scented particles start.
In this gastronomic adventure, I had a company of three more girls. Contrary to expectations, we asked (when booking, which I recommend), for a table at the inner part of the restaurant, near the bar. As this was not my first visit to Ambar, I easily decided on two proven favorites, to which we have added a few more plates. And that is exactly the way I advise that you enjoy the food here – with a number of different plates, that you can share with your friends. For a hot summer evening, with perhaps a little too loud funky beats, we decided to avoid what was located in the part of the menu called "main dishes". Instead, we ordered hot pita bread (RSD 90) and an appetizer –  kajmak dairy cream and sour cream with berries and flaked smoked ham (RSD 220 each). These two spreads are competing in excellent taste, and if you ask me – there is no winner. Excellent and appetizing prelude to the really crispy zucchini chips (RSD 390). Each chip is round, with the outside crispy shell, a soft inside and a perfectly combined sauce of yogurt and herbs. These reminded me of the chips in the casino, as each time I get all over them like a drunken countess on a roulette table. The difference is that the chips of zucchini come in a serving large enough to share it with friends, unlike the chips for French roulette, which you can't share even with your partner.
We also tried a very unusual steak tartare. The only thing that relates this deli with the famous specialty is a distinctive form of hockey puck of finely chopped meat. With aromatic saffron powder and flavor reminiscent of peanut butter (but much more complicated) and some finely chopped glazed nuts, it is very possible that this one will become my new favorite (RSD 690).
Until this part, I've kept my most sincere recommendation. Prawns in tempura with red tomato sauce and sheep cheese (RSD 670). Flavors that I would never think of together became my ultimate tasty mix. Note that this portion, regardless of its high price, comes with only 3 (that's right – three?!) shrimps. Still, you might not need to order several servings to have enough for everyone to eat and enjoy. In fact, one or two shrimp are a sufficient quantity per person – if you eat other meals, because the taste is so rich and complex.
Add one of the most delicious Mille-feuille in town (RSD 360) and eat it in the terrace garden, with another glass of wine, gossiping, forging plans and looking over at the fashion performance of Belgraders and foreigners on the vibrant Belgrade quay.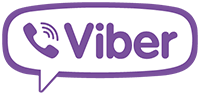 Pratite Ukus Beograda na Viber Public Chat-u
Jelena Ignjatić
Oblikovala nepce u dedinom vinogradu, pa na putovanjima. Skriboman, žongler, muza i avanturista. Oslobodilac lepih tajnih stvari.
Ocene
Hrana:

Ambijent:

Usluga:

Higijena:

Odnos cena-kvalitet:

Prosečna ocena:

8.6