Sakura Restaurant – The Portal to Eternal Spring in Belgrade
Of all the "ethnic" food available, I love all things Asian the most, but have been avoiding it in Belgrade: Chinese here is tasteless and overcooked, Japanese is limited to several sushi combinations and some ramen – whether it is because of the lack of creativity of cooks, or because of the unavailability of fresh ingredients. Talking about Cambodian, Thai or the Vietnamese is a pure fantasy. This is why I was skeptical about yet another place where sushi makes a large part of the menu. However, I decided to visit the restaurant named after the most beautiful part of the year in Japan: Sakura is a term describing the period when cherry blossom breaks out in all its bloom. Frankly, I was intrigued by the menu that lists St. Jacques, crab and yellowtail tuna. "Crab" in Belgrade usually means "surimi" – a mixture of fish, egg whites, spices, colors and artificial flavors that imitate crab meat – also known as the "fake crab."
Sakura is characterized by a completely new level of catering. The staff was trained on luxury cruise ships, knows gastronomy through science and art, operates seamlessly, and is perfectly helpful. The interior combines precious materials, oriental simplicity, sophistication and comfort – which is why you will not be forced to eat at a knee level, which has become customary lately.
Inform the waiter about your favorite and avoided tastes and combinations, to improve your selection results and ask him for a wine recommendation, if you are not into cocktails, which are all great. When eating Asian it is best to go in a larger company, to try as many different dishes. So, we tried as many as five.
Tom yum soup (490 RSD), warms the palate and opens the respiratory channels with its sharp taste and smell of spices that construct its distinctive flavor. It is a prawn soup combining fresh, soft – and crunchy. The logical continuation of the course – more shrimp. Instead of ordering tempura, which is the obvious choice, we called for crispy prawns – fried in a filo crust like spring rolls (RSD 1300). Four hot, juicy packages with a slightly spicy sauce. Dragon maki rolls with salmon, tempura prawns, avocado and teriyaki sauce, come in a formation that resembles dragon's body, by which it got its name (RSD 790 for 8 pieces). It is so well balanced that you'll almost forget your usual take of soy sauce, wasabi and gari ginger. Condiments are completely fresh and seem to be prepared on spot.
What is confusing is that the Serbian part of the menu describes wasabi at all points as "hot Japanese mayonnaise." For foodies, this term is well-known but it is good for beginners to learn the original terms. Comparison to mayonnaise is not very accurate, as this supplement is more similar to horseradish spread, which is very popular in locals. We also opted for tuna / crab maki, which is a standard, both in taste and balance of ingredients – a calmer treat (RSD 850 for 6 pieces). A surprise gift from the chef – sushi with smoked mackerel (shime saba) brought more of full, smooth taste, upgraded with finely chopped quills of spring onions.
My absolute favorite is the crispy crab (aka. softshell – RSD 1900), in sweet and hot sauce on crunchy noodles and iceberg lettuce. Crunchy-soft, sweet-pungent, spicy-sweet. This is a dish that I could eat for hours, a bit by bit to nibble.
Unfortunately, among the desserts, there are no mochi cakes, which I adore. Some nice ice cream and one of the best Mai Tai cocktails in town rounded the impression and were just fine to finish the meal.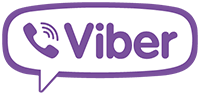 Pratite Ukus Beograda na Viber Public Chat-u
Jelena Ignjatić
Oblikovala nepce u dedinom vinogradu, pa na putovanjima. Skriboman, žongler, muza i avanturista. Oslobodilac lepih tajnih stvari.
Ocene
Hrana:

Ambijent:

Usluga:

Higijena:

Odnos cena-kvalitet:

Prosečna ocena:

9.8