130112-SNAP-Coal-Shed-04-1
TV vet Marc Abraham enjoyed some tastey treats at the Coal Shed restaurant, Brighton, with some canine friends, Skitters (left) and Cleo – the restaurant is offering dogs and their owners the chance to enjoy a Valentine's meal together with proceeds going to the Dogs Trust.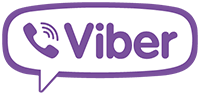 Pratite Ukus Beograda na Viber Public Chat-u
Jelena Ignjatić
Oblikovala nepce u dedinom vinogradu, pa na putovanjima. Skriboman, žongler, muza i avanturista. Oslobodilac lepih tajnih stvari.